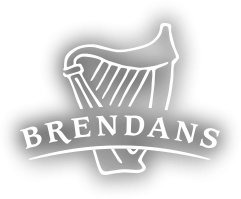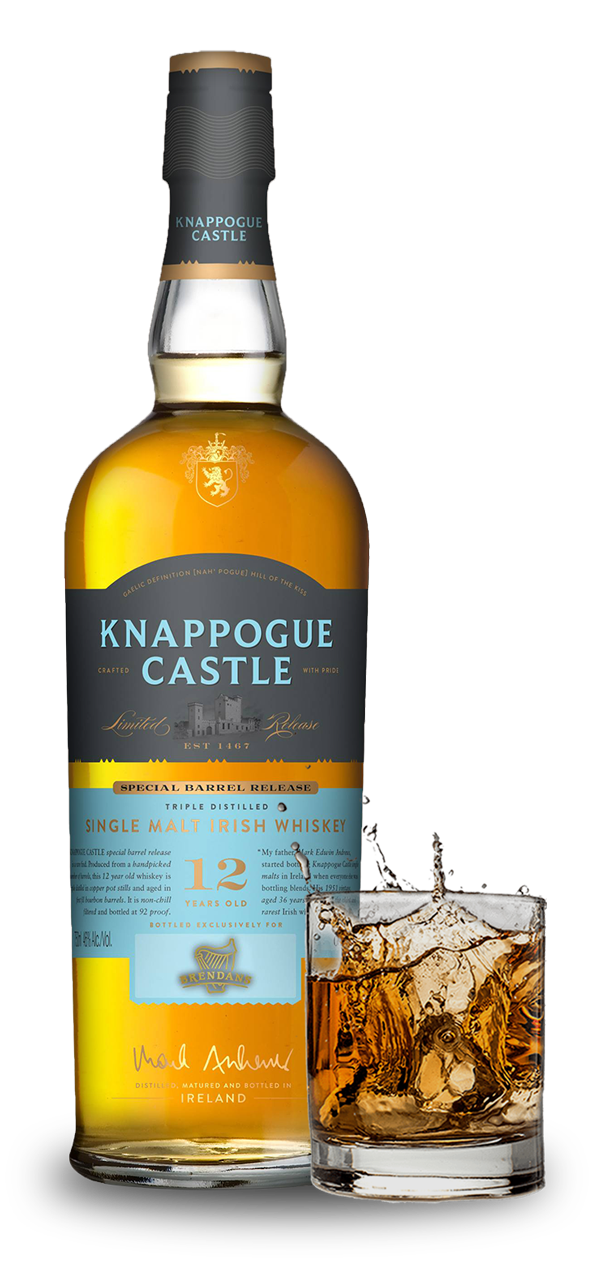 Whiskey Dinner Event

at The Palm Garden Hotel - November 29th

featuring Special Edition of


Knappogue Brendan's Cask
Four Whiskies & Meal Courses

Accompanied by Live Music from The Dropkick Mickeys
Welcoming Cocktail
Brendan's Ginger Manhattan
Bitters, Brown sugar, Soda Water, Ginger Beer, Garnished with Orange Slice and Cherry
White, Red Wine, or Champagne
(first drink complimentary)
First Course:
12 Year Old Bourbon Cask Matured Whiskey
Sliced Pears w/ Arugula Salad & Burrata
Second Course:
Brendan's Limited Special Barrel Release Knappogue Whiskey
Fried Oyster with a Garlic Aioli
Third Course:
14 Year Old Twin Wood Non-Chill Filtered Whiskey
Pork Tenderloin with a Walnut Fruit Compote
* Served on a Polenta Cake
Fourth Course:
16 Year Old Sherry Cask Finished Triple Distilled Whiskey
Pumpkin Crème Brulee
Available At The Bar:
Red & White Wine, Champagne, Bottled Beer, Complimentary Lemonade & Iced Tea, Coffee w/ Dessert
View Images From Our Previous Whiskey Dinner Events!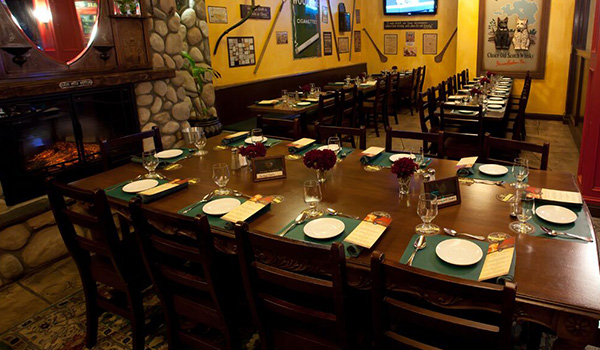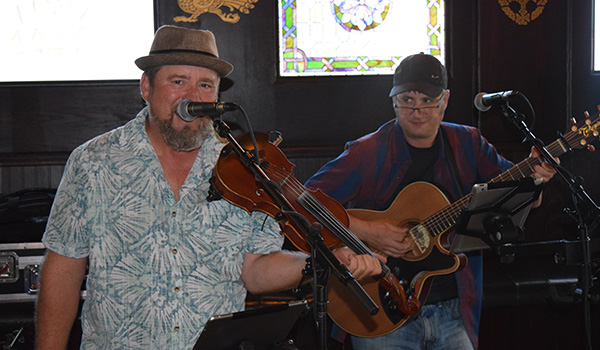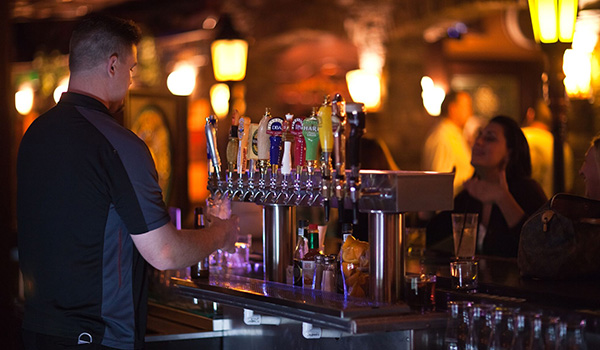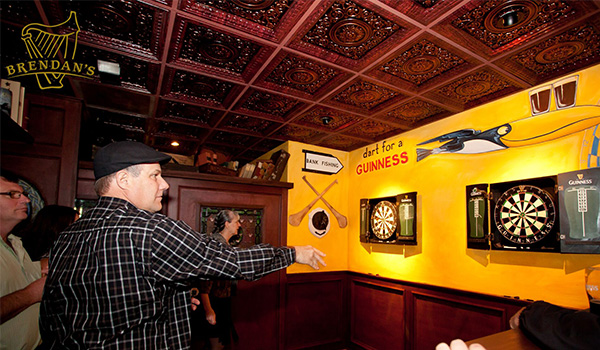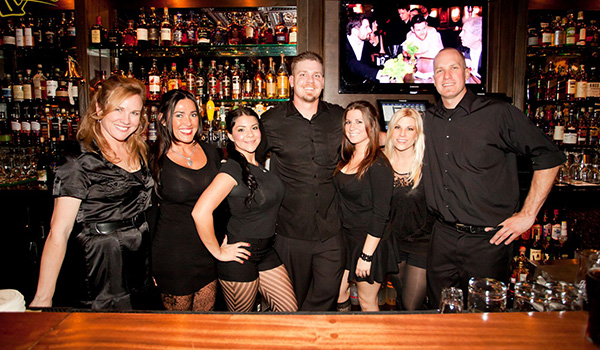 Location:
The Palm Garden Hotel, Newbury Park
Time:
6:30PM - 10:30PM
Pricing:
$75/Person
Knappogue Castle Whiskeys

Bourbon Cask Matured
Knappogue Castle 12 year old, our signature expression, is an exceptional single malt made exclusively from malted barley. Triple distilled one batch at a time in traditional, onion-shaped copper pot stills, the whiskey is then aged in bourbon oak casks for twelve years. The delicate distillation process, along with the moist and temperate climate, yields the distinctive flavor of this remarkable Irish single malt.
Aroma:
Rich and biscuity with notes of peppery spice.
Taste:
Mellow and well-balanced with a bright, elegant fruitiness and mild spice flavors.
Finish:
Medium, clean, and smooth.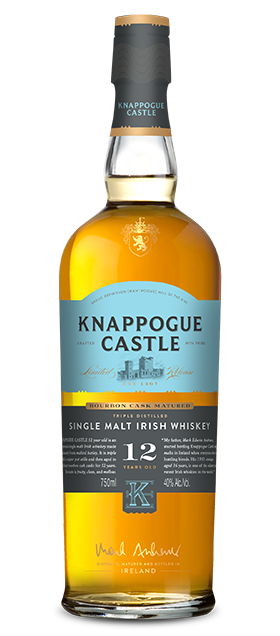 Twin Wood
Knappogue Castle 14 year old is the result of a marriage of 14 year old single malts aged in two types of wood: bourbon barrels and Oloroso sherry casks. It is non-chill filtered and bottled at 92 proof in limited quantities.
Aroma:
Notes of apple and apricot.
Taste:
Rich in flavor with fruity, nutty, and vanilla notes.
Finish:
Medium-long going from fruity notes to a dry, but pleasant barley finish.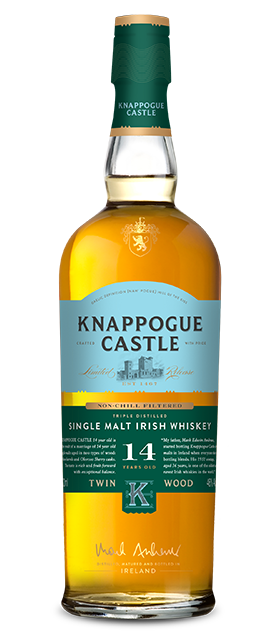 Sherry Cask Finished
Knappogue Castle 16 year old is aged for a minimum of 14 years in bourbon barrels, then finished in Oloroso sherry casks to complete a minimum of 16 years. This adds nutty and complex sherry notes.
Aroma:
Aromatic, malty and fruity.
Taste:
Deep and complex with sherry maltiness along with fruity and slightly sweet notes.
Finish:
Long with some sweetness lingering.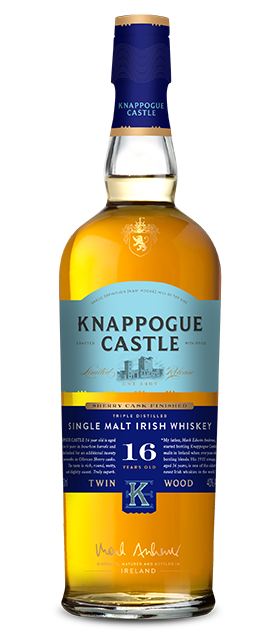 Directions to the Palm Garden Hotel, Newbury Park